Why is Matching Business Stationery Important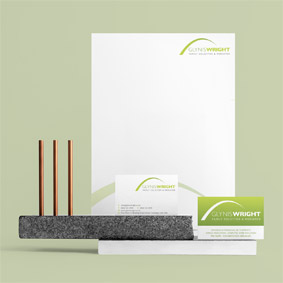 When you start a business, one of the first things you need to do is create a professional image. This includes having matching business stationery, such as business cards, letterhead, and compliments slips. Matching business stationery is important for a number of reasons. It creates a cohesive look for your business. When all of your stationery has the same design, it makes your business look more professional and polished.
Presenting your customers with a consistent brand on matching business stationery helps you to build trust and credibility. When people see that your business has taken the time to create matching stationery, it shows that you are serious about your business and that you are committed to providing a high level of service.
Matching business stationery helps you to stand out from the competition. When you hand someone your business card, they are more likely to remember you if your card matches everything else they receive from you. Matching stationery reenforces your brand creating a more memorable impression.
If you are starting a business, or if you are looking to update your existing business stationery, we encourage you to consider matching stationery. It is a small investment that can make a big difference in the way your business is perceived.
Need some business stationery? Contact us today for a quote.