Web Design Trends in 2023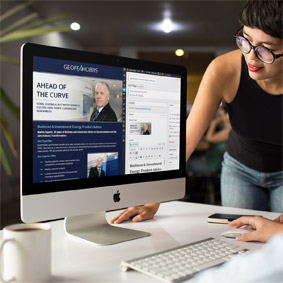 The world of web design is constantly evolving, and with it come new trends that can help businesses stay ahead of the competition. Here are some of the most important web design trends to watch for in 2023:
Mobile-first design: More and more people are using their mobile devices to access the internet, so it's important for businesses to make sure your website is optimized for mobile devices. This means having your website designed to be easy to use and navigate on smaller screens.
User experience (UX) design: UX design is all about creating websites that are easy to use and navigate. This includes factors such as the layout of your website, the use of clear and concise language and the overall flow of the content.
Visual design: Visual design is all about making websites visually appealing. This includes factors such as the use of colour, typography and imagery.
Accessibility: Accessibility is important for all websites, but it's especially important for businesses that want to reach a wider audience. This means making sure that your website is accessible to people with disabilities, such as those who are blind or have low vision.
Security: Security is always a top priority for businesses and this is especially true when it comes to websites. This means taking steps to protect your website from hackers and other online threats.
By following these trends, your website will be both user-friendly and visually appealing. This in turn can help your business to attract new customers, meet the needs of your existing customers, stay ahead of the competition and improve your bottom line.
Need a website? Contact Flamingoat today.